This factory has been founded on a 1,500 m2 ground in Kaveh industrial city of Saveh province and the machinery and the equipment are obtained from Taiwan, Italy, Germany and England.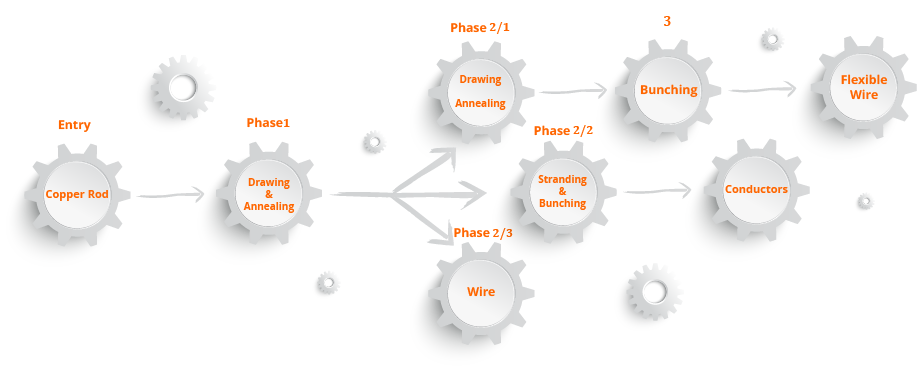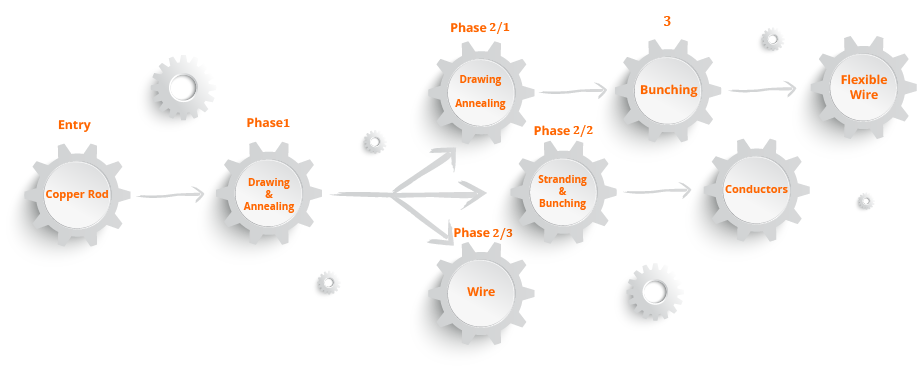 Entry:
The raw material is obtained from wire factory in varied dimensions.
Phase 1: Primary Drawing & Annealing (Made in Taiwan)
Here the copper wires are drawn and annealed continuously and the wire diameter can be reduced down to 1.38 mm.
Phase 2/1 : Secondary Drawing & Annealing (Made in Germany)
For making stranded wires, now the wires made in the previous phase are drawn and reduced down to 0.19 mm.
Phase 3&2/2: Stranding&bunching machine (Made in Italy and England)
The stranding machine uses the wires made in phase 1 to make air conductors and the ones made in phase 2 to make bunched wires. There are two Buncher 630 machines for stranded wires and a Starnder 61 for conductors and a Buncher 1250 for earthing wires.